In This Article
Loading table of contents …
Book a stopover with Aeroplan to see more on your trip. Here's how to do it.
Note: Some of the offers mentioned below may have changed or may no longer be available. The content on this page is accurate as of the posting date; however, some of our partner offers may have expired. You can view current offers here.
Having the ability to see the world with points and miles is an amazing opportunity. The more of the world you see, the more you'll want to see.
An efficient and fun way to cross more countries off your bucket list is to visit multiple destinations on each trip. Although booking several tickets to multiple nations might sound expensive, with Aeroplan stopovers, it's not. Would you believe you can add up to two extra stops on your next international round-trip ticket for just 10,000 points total?
Let's discuss Aeroplan's stopover policy and how to book an Aeroplan stopover using points.
What Is Aeroplan?
Aeroplan is Air Canada's revamped loyalty program. Air Canada is a Star Alliance member and uses a hybrid regional/distance award chart. This is good news for those who have struggled with the fluctuating pricing of reward flights on United Airlines or other Star Alliance partners.
The fixed award chart means that you can anticipate exactly how many miles you'll redeem, no matter the season or demand for the flight, as long as award space is available.
With the benefit of a fixed award chart comes one drawback. You'll pay a fee of 39 Canadian dollars for booking flights on partner airlines (about $30 at the time of this writing). This fee is annoying, but it's a small price to pay to take advantage of Aeroplan's fixed award chart and its generous stopover policy.
How to Earn Aeroplan Points
Aeroplan points are easy to earn. One of the ways to get your hands on these points is by applying for the Aeroplan® Credit Card from Chase.
This card has a surprisingly beneficial reward structure on daily spend. You'll earn 3X points on groceries, restaurants and purchases directly with Air Canada, and 1X on all other purchases.
bonus points
Earn 75,000 points after you spend $4,000 on purchases in the first 3 months your account is open. Plus, 25,000 points after you spend $20,000 on purchases in the first 12 months
Chase Ultimate Rewards® Points
after you spend $4,000 in 3 months
What Is a Stopover ?
A stopover is an intentionally long stop (at least 24 hours) between a departure and destination city. Think of it as a multi-day layover.
You know that time during your connection when you're waiting for the next plane to take you to where you really want to go? You're wondering, "Do I have enough time to explore the city while I'm here?" What if you spent the weekend exploring the city of that in-between-airport before you finish your trip and arrive at your destination? This is essentially a stopover.
However, a stopover isn't limited to the hubs that your flight is routed through. Unlike a layover, which will route through airports that are most convenient for the airline, booking an Aeroplan stopover lets you pick where you would like to spend your weekend exploring.
Why Book a Stopover?
Stopovers are a great way to check out a city that has been on your "to see" list. You can also use stopovers to tour a region by booking a trip to three cities in one.
For instance, if you wanted to visit Europe, you could book a round-trip ticket to Paris with a stopover in Frankfurt, Germany, on the way there and a stopover in Madrid on your way back. You might spend a weekend checking out a beer garden or two in Frankfurt, fill the week exploring the art district of Paris and catch a Real Madrid game before you fly home.
You can tour each of these additional cities for just 5,000 Aeroplan per ticket and it doesn't matter whether you are traveling in business class or in economy.
What Are Aeroplan's Stopover Rules?
Of course, with all good things come rules to navigate. However, Aeroplan's rules aren't that restrictive. Here are Aeroplan stopover "no-nos":
You can't book stopovers in the United States or Canada.
Stopovers can't be longer than 45 days.
You can book only one stopover per direction.
You can't have a stopover that is an open jaw. You have to continue your itinerary from the airport where you started your stopover.
The cumulative flown distance between the origin and destination can't be more than twice the nonstop distance for a given direction of travel. You can't fly from New York to the U.K. and book a stopover in Dubai. However, you can book a stopover in the U.K. on your way to Dubai.
You can't fly through the stopover airport twice on the same itinerary. For example, you can't have a stopover in Frankfurt on the way to and from Paris. However, you could have a stopover in Frankfurt on the way and in Berlin on the way back.
Step by Step: How to Book an Aeroplan Stopover
Let's walk through booking an Aeroplan stopover step by step. It's important that you follow each step to make sure that the stopover fits within the Aeroplan's stopover rules. Remember to write down the flight numbers as we find them. You'll need them to book your stopover.
1.  Find the End Destination You'd Like to Visit
First things first. You need to know where you would like to go. If you are going on a trip with a main destination in mind, you can choose to visit different cities on the way there and on the way back. If you want to see three cities equally, decide what they are and move on to Step 2 to decide which one should be your destination city.
In this example, let's go to Paris.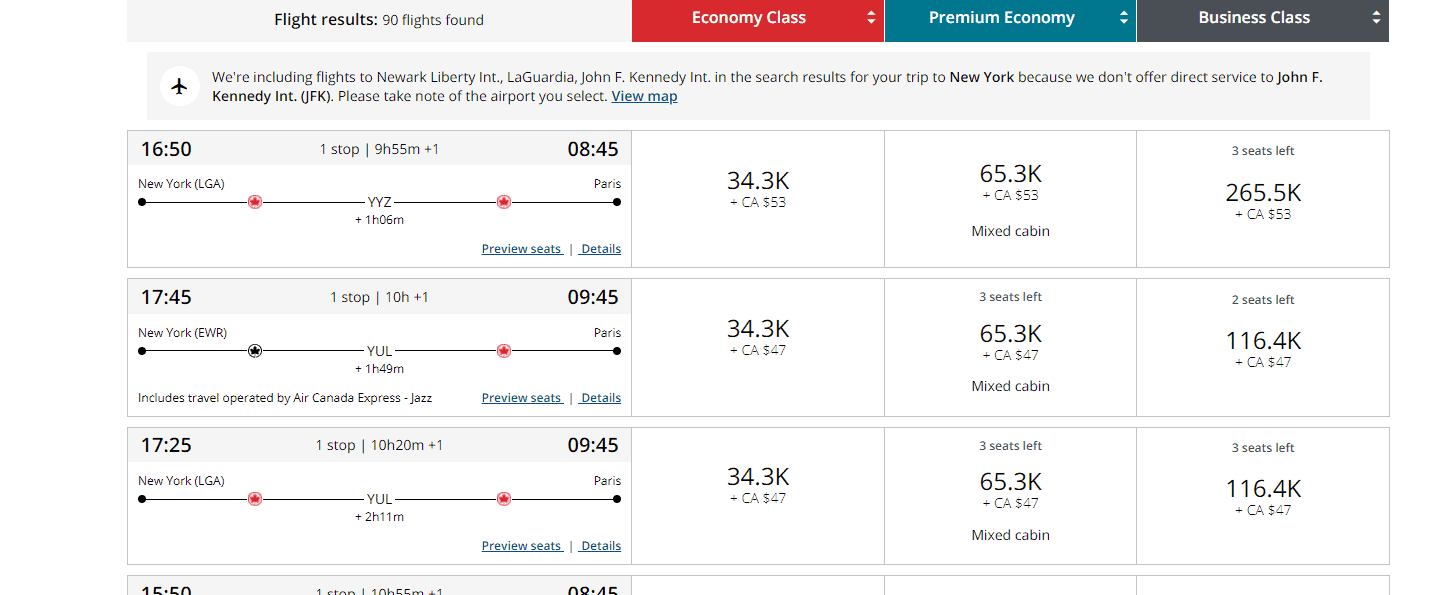 2.  Determine the Distance and Mileage Cost of That Flight
Aeroplan prices its flights based on regions as well as the total flight distance. To determine your award price, you need to know the distance between two cities. Simply typing "Flight distance from X airport to Y airport" into a search engine should give you a close enough mileage.
For instance, if you were flying from Chicago O'Hare (ORD) to Paris (CDG), the raw distance of the flight is about 4,150 miles. In this case, we are being routed through Montreal, which doesn't take us much off course at all.
When calculating the total flight distance, be sure to include any intermediate airports. According to Aeroplan's award chart, flights between 4,001 miles and 6,000 miles in length from North America to the Atlantic Zone cost 40,000 Aeroplan points in economy and 60,000 points in business class for any flight.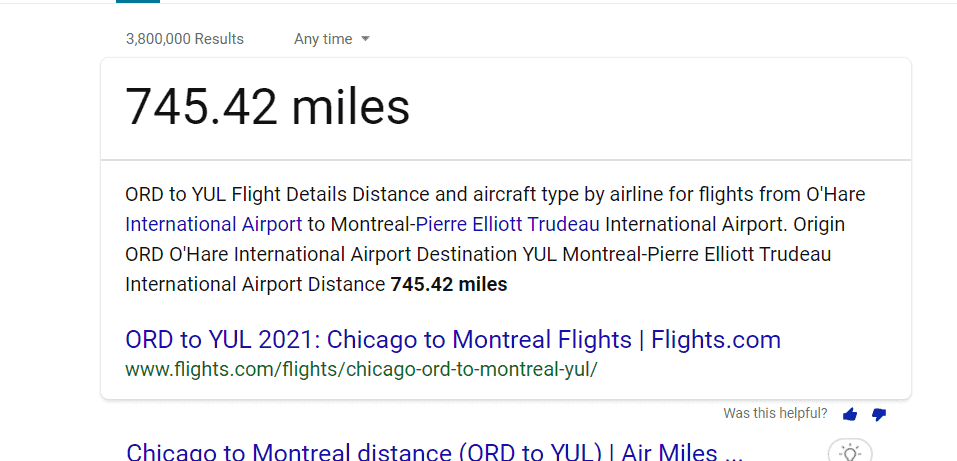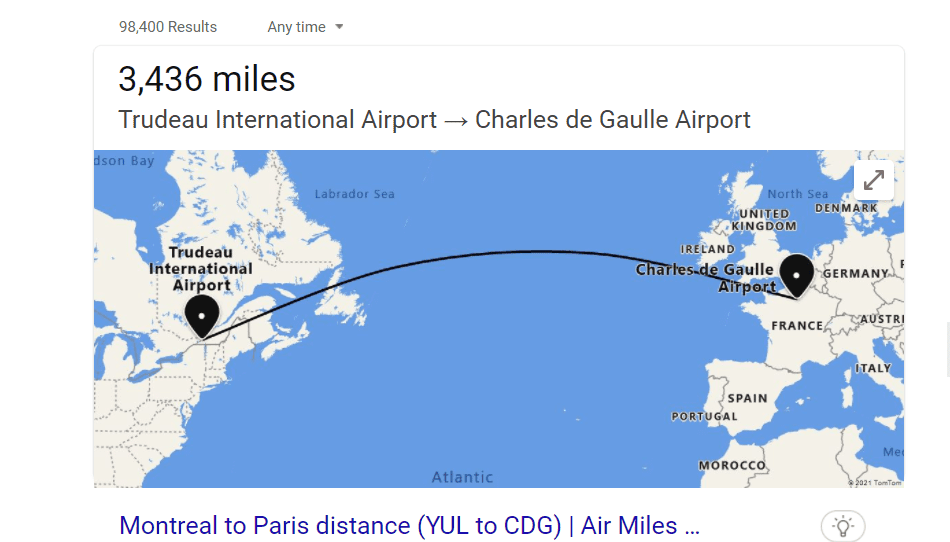 3.  Determine Stopover Location
What cities do you want to visit? As long as your stopover city isn't well past your arrival city, your options are pretty open. You can even pick a stopover that causes Air Canada to route you the opposite way around the world.
For instance, if you were trying to fly to New Delhi (DEL), you might see that Air Canada can take you west to east, from Newark (EWR) through Frankfurt (FRA). If you wanted to make a stopover in Tokyo (HND), Air Canada would fly you east to west, rerouting the entire trip.
Because New Delhi is already more than 7,000 miles from New York, the additional distance doesn't add to your award ticket. As long as the intermediate stop doesn't double the original distance of your flight, it can be a stopover.
In our case, let's be a little less complicated and book a stopover in Frankfurt.
4.  Find Flights to Layover City from Your Home Airport
Search Air Canada's site to see possible routings to your intermediate destination. Remember that we're going to add up the distance of each leg of your trip to figure out the total cost in points, and layover airports count toward the total distance. Once you find the flight you want from your home airport to your stopover destination, write down the flight numbers.
In our example we want to make a stopover in Frankfurt. There are plenty of flights from Chicago to Frankfurt. Nine-hour flights in economy aren't really my thing, but since this is just an exercise, let's book the nonstop flight. Click on "Details" in the flight box to find the flight number. Write it down.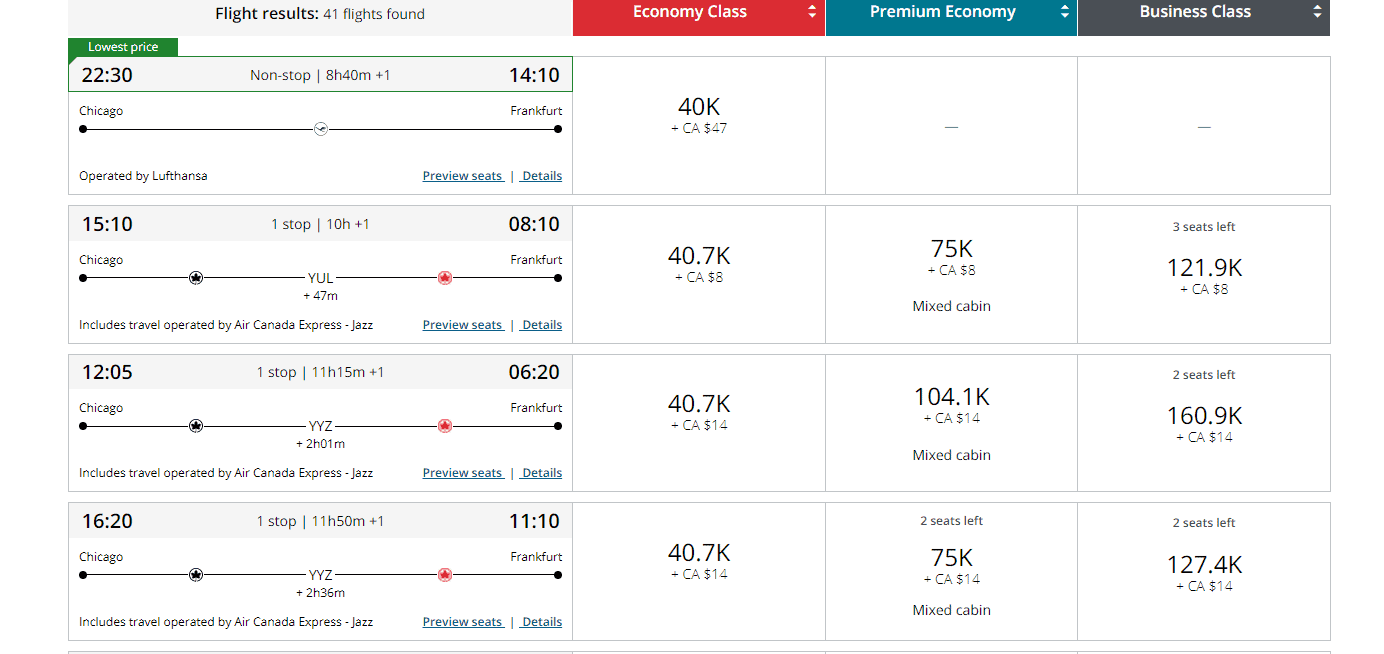 5.  Find Flights to Ultimate Destination from Layover City
Now we need a flight from Frankfurt to Paris. Air Canada is also an awesome airline to look for short-haul flights within regions. There is plenty of availability here. It looks like we'll be flying Lufthansa. I'm an early bird, so let's pick the 7:15 a.m. flight. Click on details of the flight to locate the flight number.

6.  Determine the Total Distance of the Two Flights Combined
Now we need to determine the total miles flown based on our itinerary. In our case, we added only 280 miles between Frankfurt and Paris, so we can just add 280 miles to the 4,181 miles from above. Total itinerary distance is 4,461 miles.
7.  Ensure That the Total Distance of Stopover Isn't More Than 2X Original Destination or Exceeds the Next Distance Band
Hopefully, the new distance is within the same award tier as the original flight without a stopover. If it's not, it's not a huge deal. The flight will just re-price to the next award band.
This is where routing becomes important. If you can keep the flight miles down by making the right routing choices, you might be able to keep it within your original award pricing and avoid a rate increase. In our case, we are adding 280 miles to our flight plan, so we're well within the limit of 4,001 to 6,000 miles in our specific award tier.
If we were trying to do a stopover in South Africa, which is more than 8,500 miles from Chicago, it wouldn't be possible because the trip from Chicago to Johannesburg, South Africa (JNB), more than doubles the original trip mileage. However, we could book a trip to Johannesburg with a stopover in Paris.
Because this itinerary follows the distance rules, we can move onto the last step.
8.  Call Aeroplan to Book the Flight
To book a stopover with Aeroplan, you have to call the Aeroplan reservation line at 1-830-266-4610 and read off your preferred flight numbers to the agent.
When they price the flight, they calculate the number of miles needed for an award ticket to your destination and add 5,000 points for the stopover. Aeroplan normally charges a CA$25 phone booking fee, but because your itinerary can't be booked online, the agent should waive the fee.
In our specific example, this saves us only 2,500 points (7,500 points for the stopover ticket booked separately – 5,000 stopover rate) between Frankfurt and Paris. Any flight within 4,000 miles of our original itinerary would still cost only 5,000 points.
For instance, you could stop over in Reykjavik, Iceland, which is only 3,000 miles from Chicago and 2,000 miles from Paris, keeping you within the 6,000-mile band and not doubling the original flight.
Or you could stop in Casablanca, Morocco, which is 4,100 miles from Chicago and 1,100 miles from Paris. The next time you plan an international trip, explore what might be within striking distance for a stopover.
Need help booking a stopover with Aeroplan for your next trip?
Let our skilled award bookers help you out!
Book Now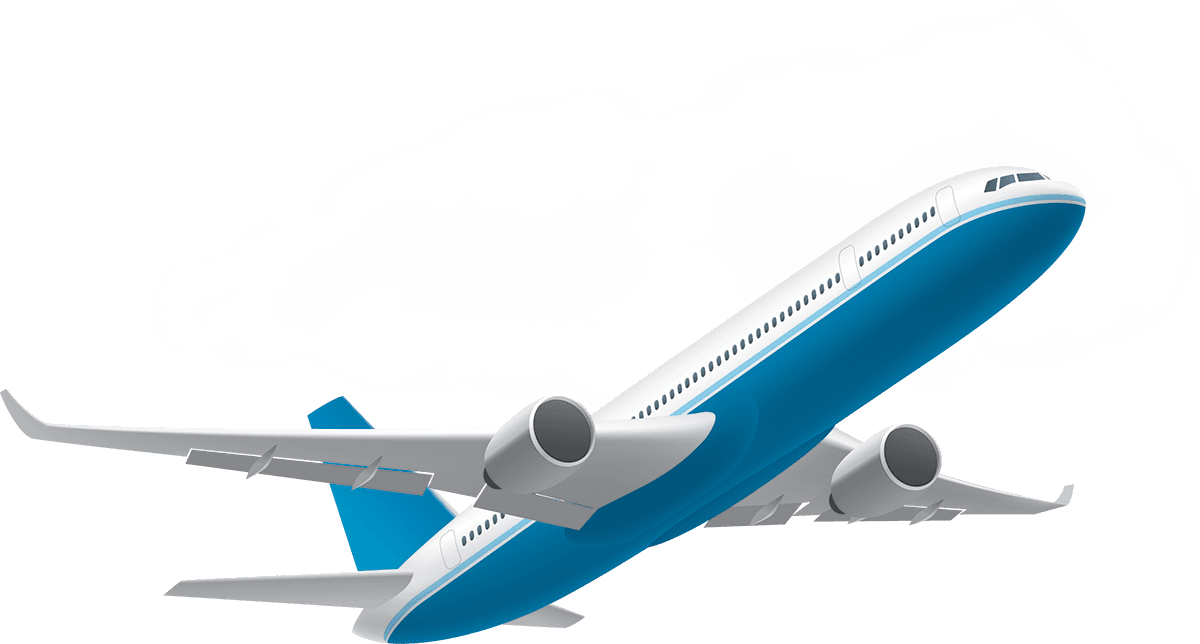 Final Thoughts
Aeroplan stopovers are a powerful tool for exploring the world. Who doesn't like a 5,000-point flight? You should keep Air Canada in mind the next time you plan an international trip. Whether you want to take some extra time to explore a new city or want to book a multi-city regional tour, Aeroplan stopovers are not to be overlooked.
Make sure you map out your route including all stops and know the total distance of your travel. Write down each flight number because you'll have to book over the phone. Your ability to travel the world is really only limited by your imagination and a few stopover rules.
If you're looking for inspiration for your next trip, join the 10xTravel Insiders Facebook group. You'll engage with a group of more than 100,000 people who have traveled the world for next to nothing.
Chase Sapphire Preferred® Card
New to the world of points and miles? The Chase Sapphire Preferred® Card is the best card to start with.
With a bonus of 60,000 Chase Ultimate Rewards® Points after you spend $4,000 on purchases in the first 3 months of account opening. , 5x points on travel booked through the Chase Travel Portal and 3x points on restaurants, streaming services, and online groceries (excluding Target, Walmart, and wholesale clubs), this card truly cannot be beat for getting started!
Learn How to Apply
Editors Note: Opinions expressed here are author's alone, not those of any bank, credit card issuer, hotel, airline, or other entity. This content has not been reviewed, approved or otherwise endorsed by any of the entities included within the post.