In This Article
Loading table of contents …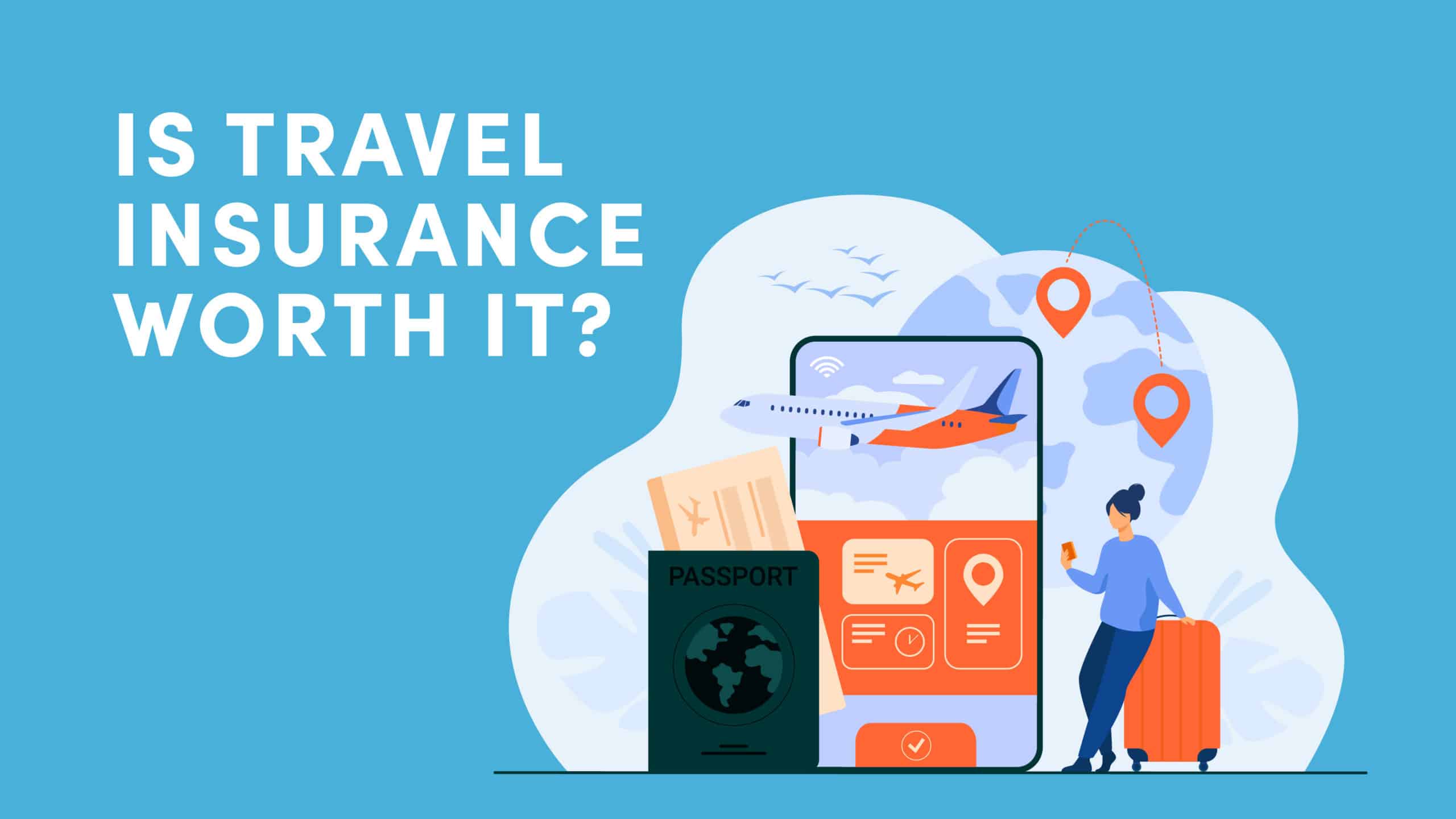 Note: Some of the offers mentioned below may have changed or are no longer be available. The content on this page is accurate as of the posting date; however, some of our partner offers may have expired. You can view current offers here.
Travel insurance can be a confusing topic when you are shopping around for the best policies because there are so many variables to consider. Generally speaking, the purpose of travel insurance is to cover events that may lead to a financial loss before or during your trip. Oftentimes, unforeseen medical events (illness or injury) or severe weather can occur prior to or during a trip causing disruption.
In short, it's best to try to cover what you truly cannot afford, like a huge medical crisis or the possibility of losing a whole trip at the last minute.
When and Why You Should Buy Travel Insurance
Travel insurance is not for everyone and isn't needed for every trip. A healthy 28-year-old flying to another state for her high school reunion probably doesn't need it. A 60-year-old with aging parents back home should strongly consider buying travel insurance when embarking on a trip with hefty upfront deposits, such as a cruise or an African safari.
Some of the premium credit cards already come with trip delay and interruption insurance, including evacuation, but the medical coverage isn't as generous. If you are happy with the trip delay and interruption coverage, you can supplement your policy by buying travel insurance that covers emergency medical expenses.
If you'd rather not worry about which cards you used to book parts of your trip or if you aren't sure you're going to keep the card long term, it might be easier to buy a travel policy that also covers trip cancellation and interruption insurance.
And here's another reason to buy travel insurance, even if you booked your hotel with points. Usually award nights can be canceled close to arrival. However, if there are any special events going on at the time of your trip, like the Super Bowl or major holidays, the hotels will have far more onerous and strict cancellation policies. Some hotels will even charge your credit card at inflated last-minute rates instead of refunding your points, so you might end up being on the hook for thousands of dollars.

How Much Does Travel Insurance Cost?
Like with all insurance-related things, there are many variables that will determine how much you'll have to pay. The major factors are the traveler's age, type of insurance, cost and length of the trip, and the amount of coverage included with each policy. Even where you live is a factor because travel insurance policies, like all the other forms of insurance, are regulated by the states.
A standard policy that includes the trip cancellation coverage should typically cost between 5% and 10% of the total trip cost. A policy without trip protection that includes medical coverage only is significantly less expensive. That might be a great option for someone who used points and miles to book the most expensive parts of the trip, such as flights and hotels.
To compare prices, start your research right here at 10xTravel. We've partnered with SquareMouth where you can directly compare a variety of insurances to fit your needs.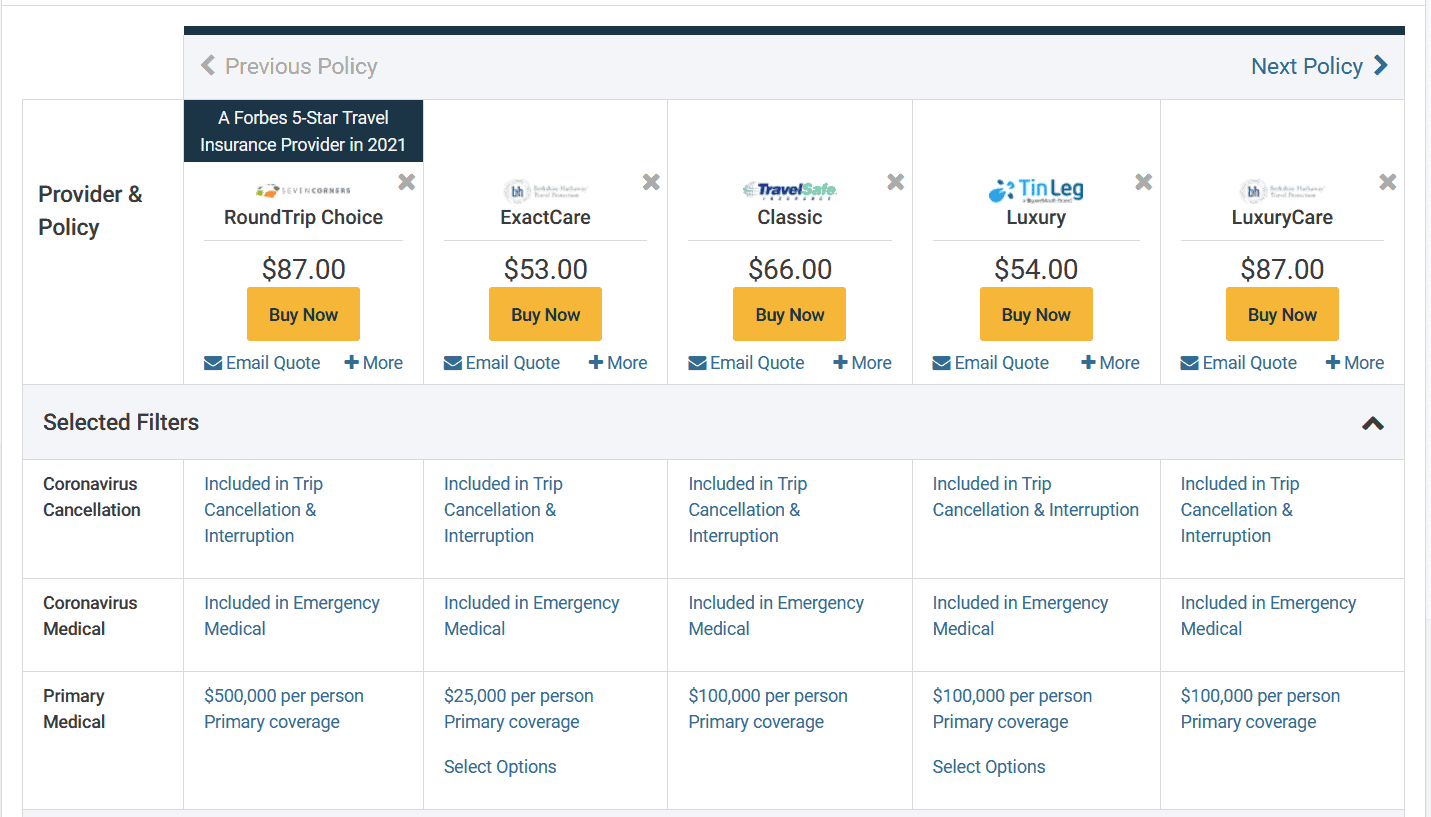 What to Insure?
It's important to insure nonrefundable expenses, such as accommodations, transportation and activities. In case your trip gets interrupted by an emergency (such as a hurricane) and you don't have travel insurance, you can lose hundreds or even thousands of dollars in nonrefundable bookings.
It's possible to add more insurance to the policy you already bought at a later date. So if you decide to add a pricey guided tour to the trip you already booked, just call your travel insurance company and add more coverage.
You also want to have insurance that covers medical expenses you might incur on a trip and evacuation in case of medical or other emergency. You also don't want to be over-insured and pay extra for the services your existing insurance already covers. Check if your health insurance covers any medical expenses you incur abroad, the rate of coverage and the process of claiming these expenses.
One caveat to this: If you rely on your regular medical insurance, you might have to pay up front for the medical care received on a trip, and the price tag could run into thousands of dollars.
What to Look for When Shopping for Travel Insurance
Many policies might look the same and include the same benefits. However, it's important to dig into the details of each policy to see what it covers to find the coverage you actually need. Travelers need to read each policy carefully, not just the summaries, to understand what it covers.
It could be helpful to create a spreadsheet to compare costs and coverage across different policies. Here are a few things to look for when shopping for travel insurance:
Check the amount of medical coverage of each policy. Pay attention to the specific numbers, as the emergency medical coverage could be far lower for older travelers.
Does the policy offer primary medical coverage? With the secondary coverage, you'll first have to submit documentation for reimbursement to your health insurance provider, and your travel insurance will cover the rest.
Does the trip interruption coverage include isolation due to testing positive for COVID-19?
If you booked your ticket with miles and points, does the policy reimburse the miles reinstatement fees?
When shopping for a "cancel for any reason policy," keep in mind that it might not cover the entire cost of the trip. Depending on the state, "cancel for any reason" insurance covers 50% to 75% of your nonrefundable deposits.
If the majority of your trip costs are covered by points and miles, add up your nonrefundable expenses, such as tours, ground transportation, guide fees, etc., and only insure the nonrefundable portion of the trip.
Most policies don't cover alcohol and drug-related injuries as well as high-risk activities and extreme sports. There are separate policies for high-risk activities such as scuba diving, bungee-jumping, skydiving and other extreme sports.
When Should I Purchase Travel Insurance?
Policies that have specific time-sensitive benefits, such as pre-existing conditions, and "cancel for any reason" policies have to be purchased within 14 to 21 days of making the initial trip deposit.
When you are evaluating policies and are concerned about the pre-existing conditions clause, pay attention to the look-back period specified in each policy. High blood pressure is not considered a pre-existing condition for travel insurance purposes, but the new treatments or medication changes implemented during the look-back period are.
You can purchase a trip cancellation policy up until the day of departure. However, it's recommended to purchase travel insurance as soon as possible because only unforeseen events are covered.
If you are primarily interested in medical coverage, you should purchase insurance any time prior to the day before you leave.
Should I Buy an Annual Policy?
If you have more than one trip planned, should you buy an annual policy or buy insurance for every trip? There's no one correct answer. You should always compare the price and coverage of the annual policy to those of the individual policies. It's especially important to compare the medical coverage on annual and individual policies.
Buying Travel Insurance That Includes COVID-19 Coverage
If you are interested in purchasing travel insurance that covers cancellations and disruptions related to COVID-19, it's important to read each policy carefully. Look for coverage that includes cancellation for travelers who contract the coronavirus, have a doctor-ordered quarantine or whose family member contracts the coronavirus and require their care.
In case the trip is canceled or interrupted because the traveler tested positive for COVID-19, the policy should provide reimbursement for prepaid and nonrefundable payments. Ideally look for a comprehensive policy that also includes medical and medical evacuation benefits.
If you'd like to insure your trip against unforeseen circumstances, such as border closures, quarantine restrictions, negative test requirements and general fear of traveling, then you need to buy a "cancel for any reason" policy.
A "cancel for any reason" policy will reimburse up to 75% of the insured trip cost, depending on the plan and typically costs 40% to 50% more than a standard trip cancellation policy. This type of policy should be purchased within 14 to 21 days of the first trip payment.
There are quite a few nuances to these types of policies, so review yours carefully. One of the most important considerations is the travel delay aspect. You'll need to evaluate if the per day limit, as well as the total limit per person, is adequate for your destination.
When you are evaluating policies for COVID-19 coverage, look for something like this that clearly mentions the trip delay coverage if you have to quarantine while on a trip.

The credit card trip delay and interruption insurance doesn't include the cost of food and accommodations if you have to quarantine while on a trip. The credit card will cover the cost of canceled flights and some other nonrefundable prepaid travel expenses, but not the actual expenses incurred while you have to stay in isolation or quarantine.
Final Thoughts
Nobody wants to think about all the "what ifs" and the unpleasant things that can happen on a trip. However, having trip insurance provides you with a peace of mind that if something did happen, you won't be faced with catastrophic medical bills.
It is vital to read the policies and coverage carefully as well as keep meticulous records. If you do have to file a claim, you'll need all the documentation you can get your hands on, including doctors' notes, medical bills, hotel bills as well as emails from airlines and other travel providers detailing cancellations and interruptions.
If your trip includes any adventure travel or high-risk sports, consider buying an insurance policy that specifically covers these types of activities.
Having trouble redeeming your miles?
We can help.
Sit back and relax while our experts do all of the work to help you get the most out of your points & miles.
Book Now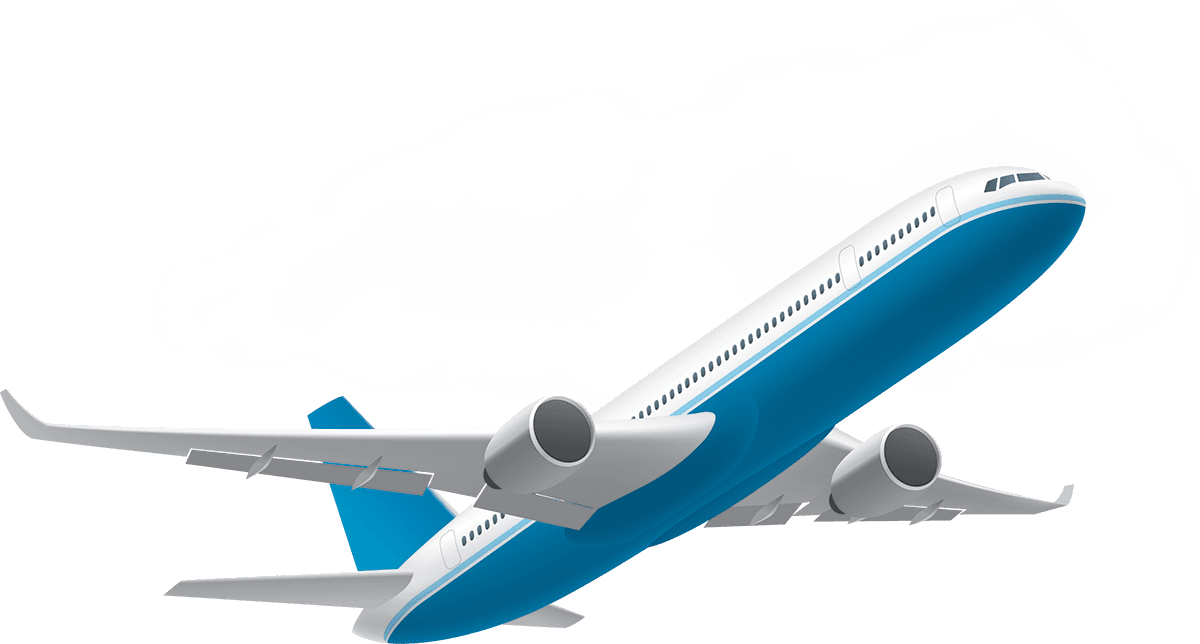 New to the world of points and miles? The Chase Sapphire Preferred® Card is the best card to start with.

With a bonus of 80,000 points after $4,000 spend in the first 3 months, 5x points on travel booked through the Chase Travel Portal and 3x points on restaurants, streaming services, and online groceries (excluding Target, Walmart, and wholesale clubs), this card truly cannot be beat for getting started!
Learn More
Editors Note: Opinions expressed here are author's alone, not those of any bank, credit card issuer, hotel, airline, or other entity. This content has not been reviewed, approved or otherwise endorsed by any of the entities included within the post.