In This Article
Loading table of contents …
If you're looking to stretch your Membership Rewards points further, look at using them for economy flights.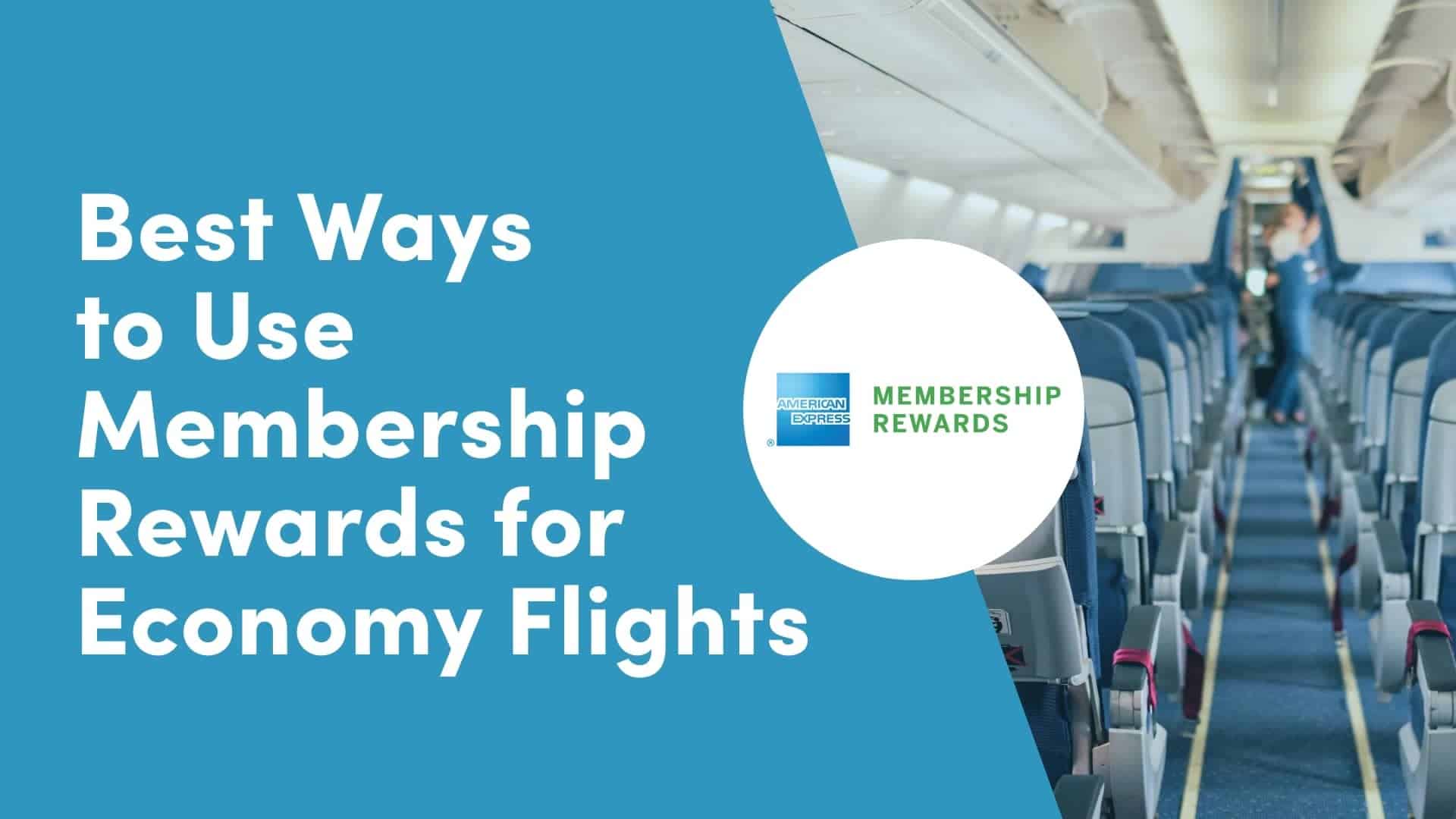 American Express Membership Rewards points are some of the most valuable points in the points and miles hobby. You've probably seen bragging posts of Champagne bottles, lie-flat seats and four-course meals in the 10xTravel Insiders Facebook group.
However, premium-class tickets and free Champagne, while awesome, aren't the only way to use Membership Rewards.
Stretching your points and miles by taking economy flights can help you take more trips or bring along family or a few friends. Sometimes, you just want to get on a plane and go anywhere that doesn't have ice falling from the sky.
The good news is there are a ton of options when it comes to redeeming your Membership Rewards points for economy flights. Let's explore some of the best transfer partners for booking economy flights with Membership Rewards.
Membership Rewards® Points
after you spend $4,000 on eligible purchases with your new Card within the first 6 months. Terms apply.
Annual Fee: $250 Terms Apply. | Rates & Fees.
Using Air France-KLM Flying Blue Promo Rewards to Fly to Europe
Flying Blue points are a great way to utilize Membership Rewards points to travel to and within Europe.
Flying Blue offers monthly promotions called Promo Rewards that offer steep discounts on specific routes on their already-reasonable award prices. This is a program you'll want to check regularly to look for deals on a European trip.
Certain short-haul routes are discounted by as much as 50% during these promotions. For instance, for travel dates of Feb. 1, 2022, through July 31, 2022, you can score one-way flights at the following rates:
Paris (CDG) to Frankfurt, Germany (FRA) – 4,500 miles
Paris to Berlin (BER) – 4,500 miles
Amsterdam (AMS) to Nice, France (NCE) – 4,500 miles
These short-distance flights are a great way to add a stop or create an open-jaw ticket for a European trip.
However, short-haul flights aren't the only reason to keep checking the Flying Blue program. Long-haul flights are also steeply discounted.
Check out some of the flights from the United States to Europe:
New York (JFK) to Paris – 16,500 miles
Chicago O'Hare (ORD) to Amsterdam – 20,650 miles
Miami (MIA) to Paris – 16,125 miles
These are just some examples of the economy flights you can book using Promo Rewards. Keep in mind that these trips must be booked in February 2022 for travel by July 31. Keeping up with Flying Blue's promotion is a great way to look for inspiration for your next trip.
If you happen to time your Flying Blue redemption with a Membership Rewards transfer promotion, you can do even better. These bonuses allow you to transfer Membership Rewards points to Air France-KLM Flying Blue at a higher conversion rate. The most recent promotion was in November 2021, which allowed you to convert 1X Membership Rewards point to 1.25X Flying Blue miles.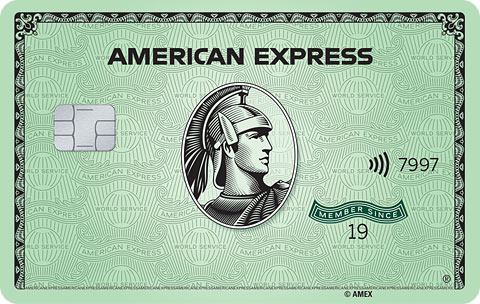 No current offer. All information about The American Express® Green Card has been collected independently by 10xTravel. The American Express® Green Card is no longer available through 10xTravel.
Annual Fee: $150 Terms Apply.
Fly Delta Air Lines to Hawaii
Delta Air Lines doesn't publish an award chart, making it difficult to anticipate when the best time to use SkyMiles would be. If your travel dates are flexible, you can use the "Low Price Calendar" on Delta's site to find some incredibly cheap seats to Hawaii from the West Coast.
Check out these round-trip tickets from San Francisco (SFO) to Honolulu (HNL) for 15,000 Delta SkyMiles!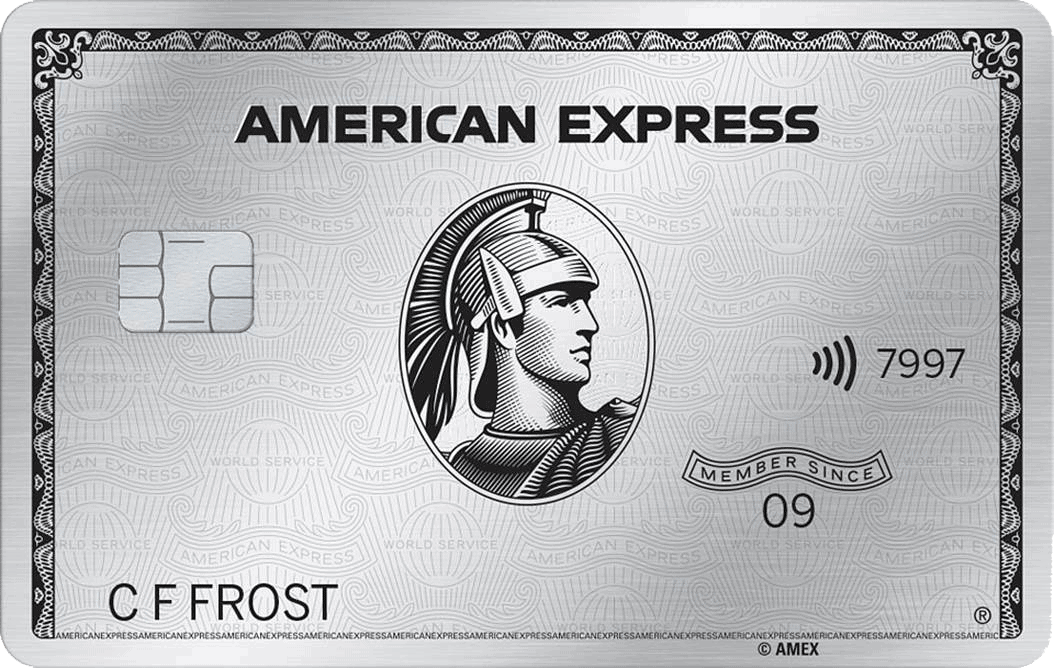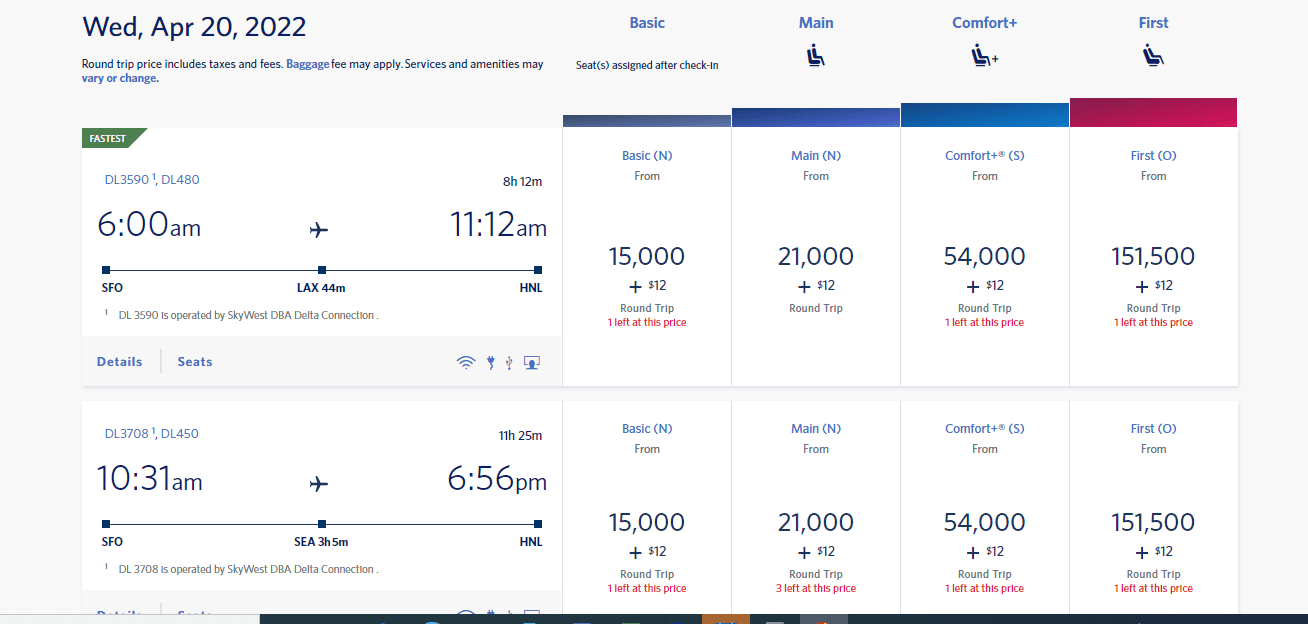 While I'm writing this looking at a half-inch of ice falling from the sky out my window, I might as well check out the prices from my home airport of Columbus, Ohio (CMH).
Although the round-trip rate of 36,500 SkyMiles isn't bad for a 4,500-mile flight, I would probably pass on that flight route.

Get to Know Air Canada Aeroplan
Air Canada Aeroplan has become a go-to transfer partner when traveling on Star Alliance partners. Because Membership Rewards points don't transfer to United Airlines, Aeroplan allows for super cheap stopovers, and they don't pass on the fuel surcharges or fees like some airlines do.
You should definitely consider using Aeroplan when trying to book an economy flight with Membership Rewards, which transfer to Aeroplan at a rate of 1:1.
Fly United Airlines to Hawaii
Since I'm freezing just looking outside, let's try to fly to Hawaii again. Because Aeroplan uses a hybrid distance/region based chart, flights from anywhere within the United States, besides California, are the same price.
Because California is just outside of Aeroplan's top distance band of 2,751 miles from Hawaii, you can score even better pricing from West Coast cities.
Whether you're dealing with snow and ice in Texas or New York, you can get to Hawaii for just 22,500 Aeroplan points each way.
Although at first glance, this seems more expensive than the Delta example above, they are about the same when comparing Main Cabin rate tickets. United award flights in economy don't come with the same restrictions as a Delta basic economy ticket, so it's not fair to compare them.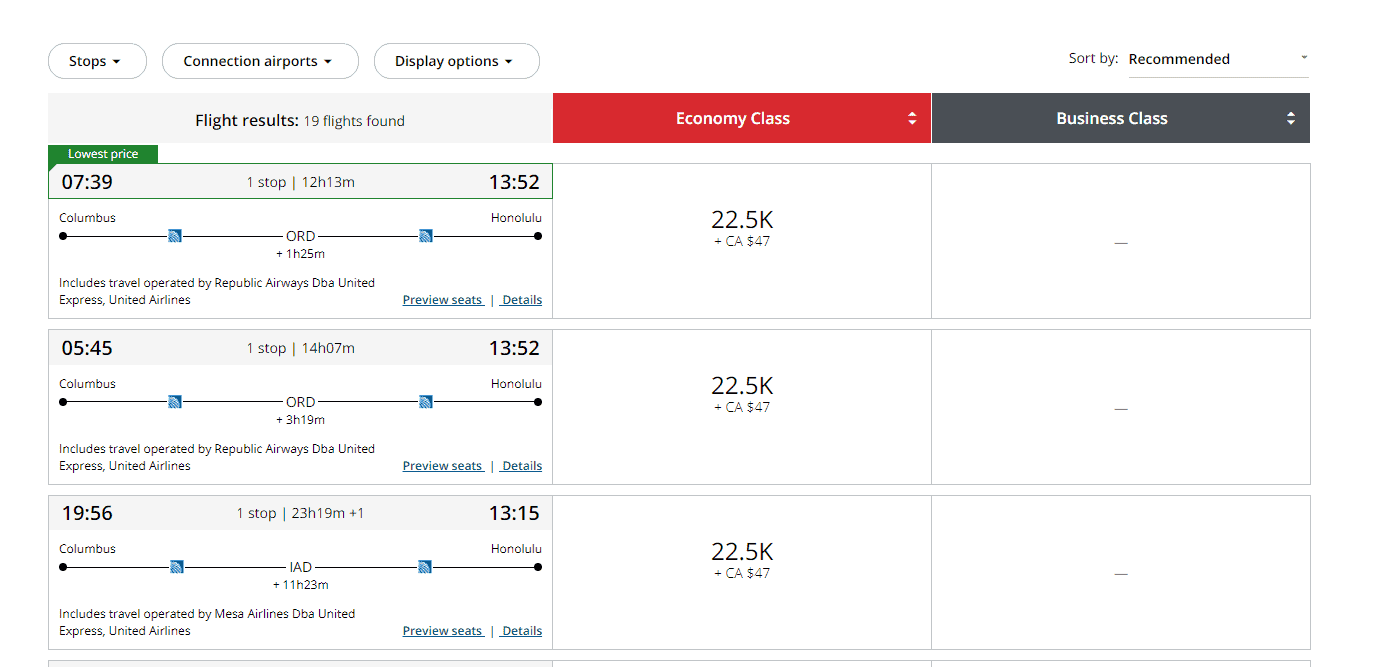 What is less than ideal is the annoying 39 Canadian dollars partner booking fee you'll pay to book a partner flight utilizing Aeroplan. Because Membership Rewards don't transfer to United MileagePlus, the fee may be worth paying to turn your Membership Rewards into a United flight.
Fly United to Central America
Similar to the Hawaii strategy, Aeroplan's four-region award map lumps Central America into the North America region. This means that flights of the same distance, whether they are entirely within the continental U.S. or whether they expand to Central America, will price the same.
This is something of a sweet spot for Air Canada. You can also add stops on your trip via Aeroplan's generous stopover policy to cover more of Central America on one trip.
Central America is closer to much of the United States than Hawaii, so you can actually find yourself getting to many Central American countries cheaper than to the Hawaiian islands.
For example, tickets from Chicago O'Hare to San Jose, Costa Rica (SJO), start at 12,500 Aeroplan points each way. You will still pay the CA$39 partner booking fee, but the redemption rates on these economy flights are definitely worth considering paying the fee.
Here's a few other one-way economy flights to consider for your trip to Central America:
New York (JFK) to San Jose (SJO) – 12,500 points
Miami to Panama City, Panama (PTY) – 10,000 points
San Francisco to Belize City, Belize (BZE) – 12,500 points
Remember, Aeroplan prices its flights based on the region first and then the distance of the flight. If your home airport is in the vicinity of one of these airports listed, you should see a similar rate.
Not only can you get to Central America for very few Membership Rewards points, but you can see more of Central America for less with Aeroplan's stopovers.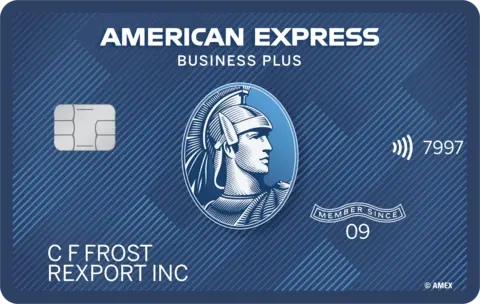 Add Stopovers to Your Itinerary Booked with Aeroplan
You can double the cities you visit on any international trip for just 5,000 Membership Rewards using the Aeroplan's stopover program.
A stopover is an intentional stop of at least 24 hours between a departure and destination city. You can add a stopover to any Aeroplan itinerary, except it's not possible to add a stopover within the United States.
For instance, if you book a ticket from San Francisco to Cairo, Egypt (CAI), it would cost 55,000 Aeroplan points and may route you through London (LHR). But stopping in Tokyo for a couple of weeks on our way would add only 5,000 Aeroplan to the total award ticket and force Air Canada to route you the other direction around the world.
You can book one stopover on each one-way ticket, meaning you can book two stopovers on round-trip tickets (one each way). You could easily add two cities to any planned trip for just 10,000 Aeroplan more than the cost of the trip to one.
Beware of a few restrictions on Aeroplan stopovers.
You can't pass through the same airport twice.
The stopover city can't be more than twice the mileage of the original destination.
You can't stop over for more than 45 days.
You can't book stopovers within North America.
Stopovers with Aeroplan can take you to more countries each trip without breaking the miles bank. It's a fantastic way to utilize your Membership Rewards to book extra flights.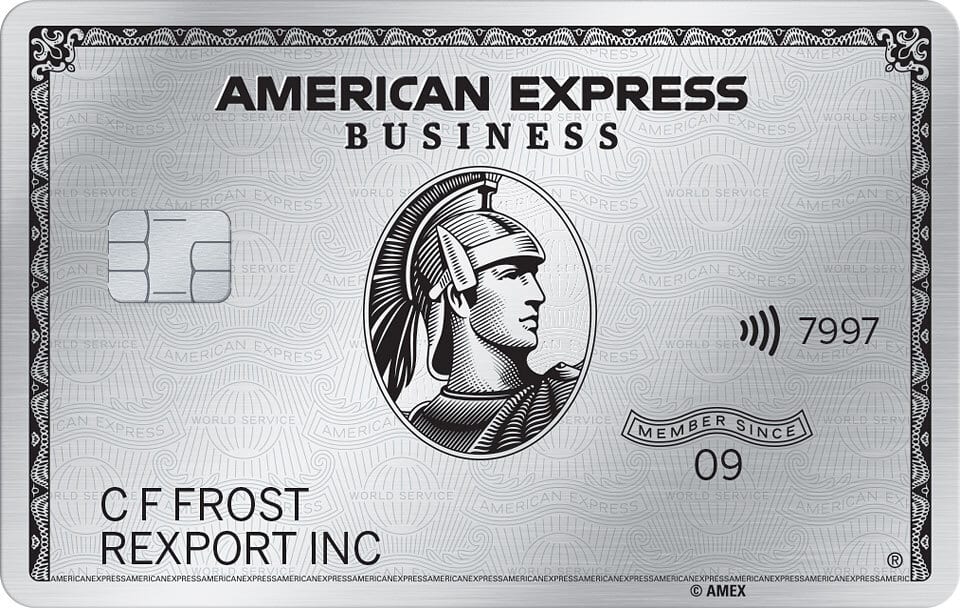 Go Around the World with Aeroméxico
Have you ever wanted to travel the world? I mean the whole world, in one trip. That's what you can do with Aeroméxico Premier Points and the SkyTeam Go Round the World ticket.
This ticket allows up to 15 stops per itinerary and costs 224,000 Aeroméxico Premier Points in economy class or 352,000 in business.
However, if you are using Membership Rewards to book an economy round-the-world ticket, you have to transfer only 140,000 Membership Rewards points. That's because Membership Rewards transfer to Aeroméxico at a rate of 1:1.6. Around the world for 140,000 Membership Rewards? What a deal!
You might be thinking, "Why in the world would I want to travel the world in economy?" That's a fair question.
Fifteen stops over the course of up to a year allows you to break the world up into small bite-sized chunks. While traveling in economy class is often overlooked for ambitious redemptions, having so much time to stop between flights and take short jaunts between regions makes traveling in economy possible. Traveling in coach stretches your miles so that you can bring a traveling companion.
Alternatively, if you prefer a premium cabin, you can spend the extra 80,000 Membership Rewards and travel around the world in business class. So go with a spouse or a friend for 280,000 Membership Rewards points with two round-the-world tickets in economy class or go solo for 220,000 points and go in style. The choice is yours!
There are a few rules to navigate, and it might take you more than a little research to find all the cities you want to visit and the best routes to get there. Here's a brief rundown of the rules for the SkyTeam Go Round the World ticket:
Travel must begin and end in the same country (not necessarily in the same city).
Must have one and only one transatlantic flight.
Must have one and only one transpacific flight.
At least two stopovers but not more than 15.
At least one stopover in each world area.
Must last at least 10 days and no more than one year.
If flying around the world has been on your bucket list, you should definitely consider transferring your Membership Rewards to Aeroméxico to take advantage of the SkyTeam Go Round the World ticket.
Consider British Airways Executive Club for Short-Haul Flights
Domestic American Airlines Flights Using British Airways Avios
American Airlines is a great way to book domestic economy flights within the U.S. However, you can't transfer Membership Rewards to American Airlines.
Enter British Airways. Membership Rewards transfer to British Airways Avios at a ratio of 1:1. Because British Airways and American Airlines partner closely together through the Oneworld alliance, you can use Avios to book flights on American.
For instance, you can book an economy ticket from Chicago O'Hare to Miami for just 22,000 Avios. This is comparable with what you would pay using AAdvantage miles for similar flights.
Sometimes, the British Airways website doesn't show all the award space availability that American Airlines does. This doesn't mean that the space isn't bookable. It just means that you have to book things the hard way. You have to call the British Airways reservation line at 844-979-3891 and provide the flight numbers of the itinerary you want to book.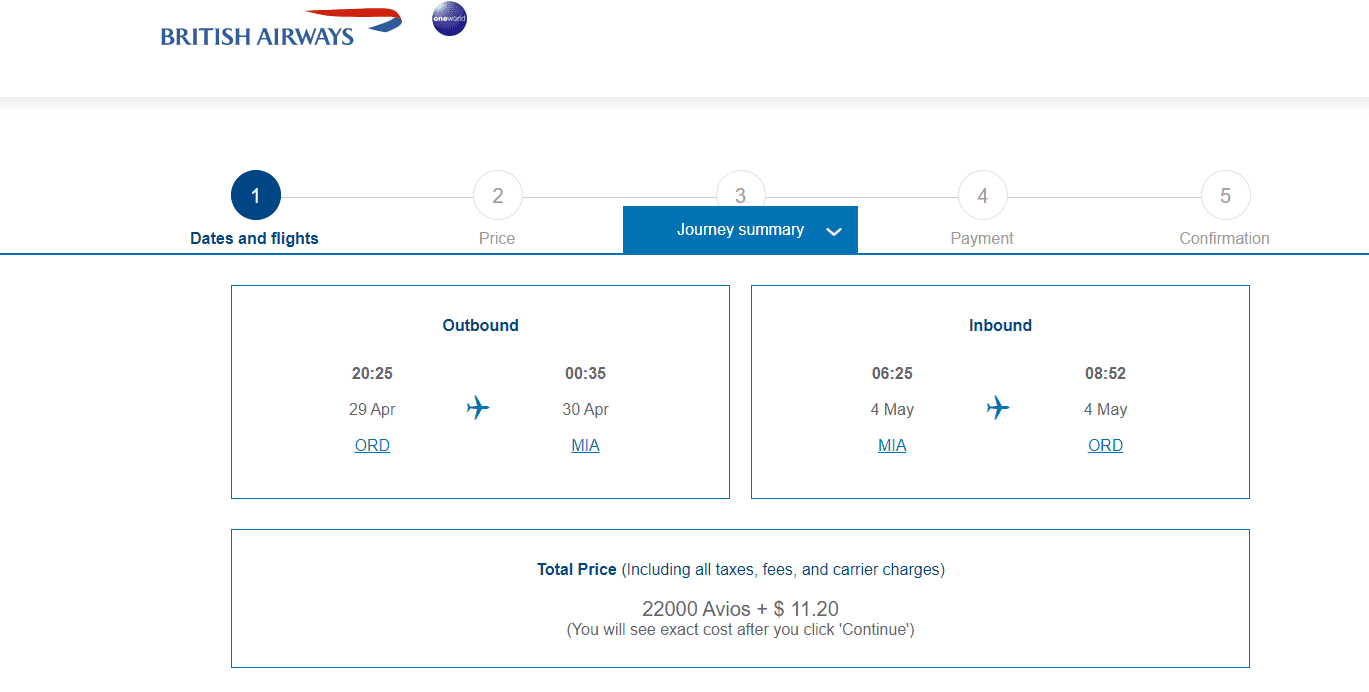 Short-Haul Flights within Europe
The British Airways distance-based chart comes especially handy within Europe where you can book short-haul flights quite inexpensively. The award chart lists peak and off-peak rates, so if you are traveling during a low season, you can score even bigger savings.
For instance, you could book a flight from Paris to Madrid for just 8,250 Avios.

Island Hop with Hawaiian Airlines
Back to Hawaii again! Once you've found your way to the Aloha State, you may want to explore multiple islands. Hawaiian Airlines is the best way to travel between islands within Hawaii.
Flights from one island to another cost as few as 15,000 miles round-trip. When booking inter-island tickets, take a moment to look at the cash fare of the ticket because 7,500 miles is the minimum award price. Sometimes, the tickets are inexpensive, and it makes sense to pay cash rather than redeem points.
If you'd like to spend some time in Honolulu but eventually escape the bustling city vibe for the quiet nature of Kaua'i, you can take a short jaunt on Hawaiian Airlines for 15,000 miles and return to the Heart of Hawaii for your return trip.
Membership Rewards transfer to Hawaiian Airlines HawaiianMiles at a rate of 1:1.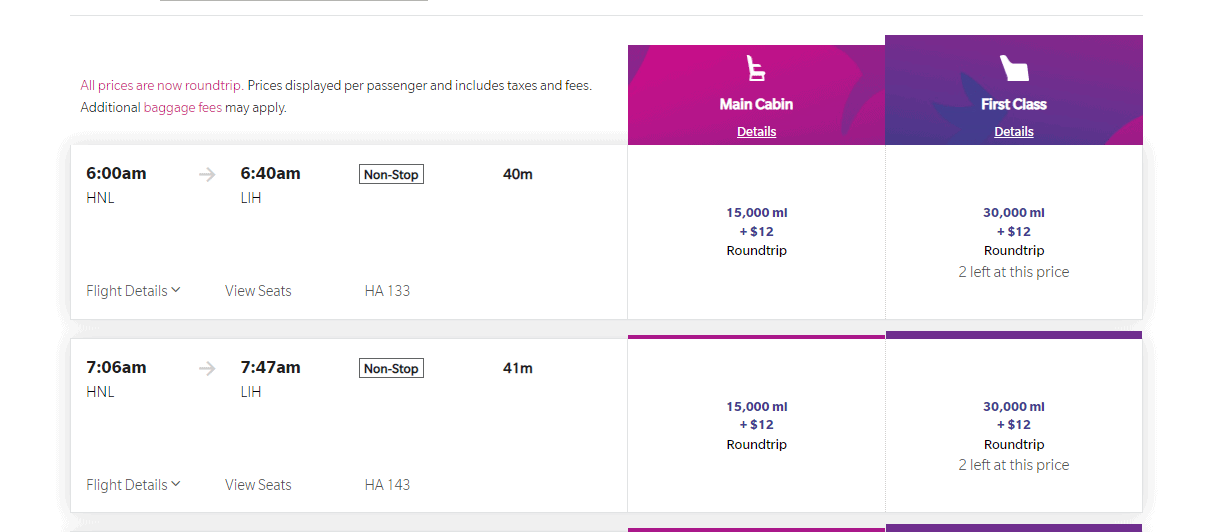 Or you can book an island hopping trip. Unfortunately, Hawaiian won't let you book multi-city itineraries with points on their website, but you can book several one-way tickets, and it will work out the same.
You might even consider booking an open-jaw ticket by flying into Hawaii on a one-way ticket onto one of the Islands, island hopping with Hawaiian Airlines and then flying home from the last island on your itinerary.

Whether you want to take a quick weekend trip to a new island or experience all Hawaii has to offer, transferring your Membership Rewards to HawaiianMiles helps you have the island experience you want.
Use Singapore KrisFlyer to Fly to Hawaii or Alaska
Membership Rewards transferability to Singapore Airlines KrisFlyer program is another great way to reach the balmy beaches of Hawaii or the natural wonders of Alaska. The Singapore Airlines award chart puts Alaska and Hawaii in the same zone, so a trip to either will cost you the same number of miles.
You can book Star Alliance partners round-trip flights from the continental United States to Hawaii or Alaska starting at 35,000 KrisFlyer miles.
From my previous attempts to get out of the Midwestern winter, you might have noticed that Aeroplan is a better way to get on a United flight. However, if you'd like to avoid the partner booking fee, using KrisFlyer miles can help you with that.
An even better way to get to Hawaii or Alaska with KrisFlyer miles is by booking Alaska Airlines-operated flights. One-way tickets on Alaska Airlines start at just 11,500 miles one-way. The trouble with this is that Alaska's award space doesn't show up on KrisFlyer's website. So you have to call to book.
The American Airlines website is a good starting point when looking for award availability on Alaska Airlines. Find the flight you want to take, write down the flight numbers and call Singapore Airlines to book your Alaska award flight.
Although Singapore Airlines charges a $25 phone booking fee, the agent should waive the fee because you can't complete the booking online.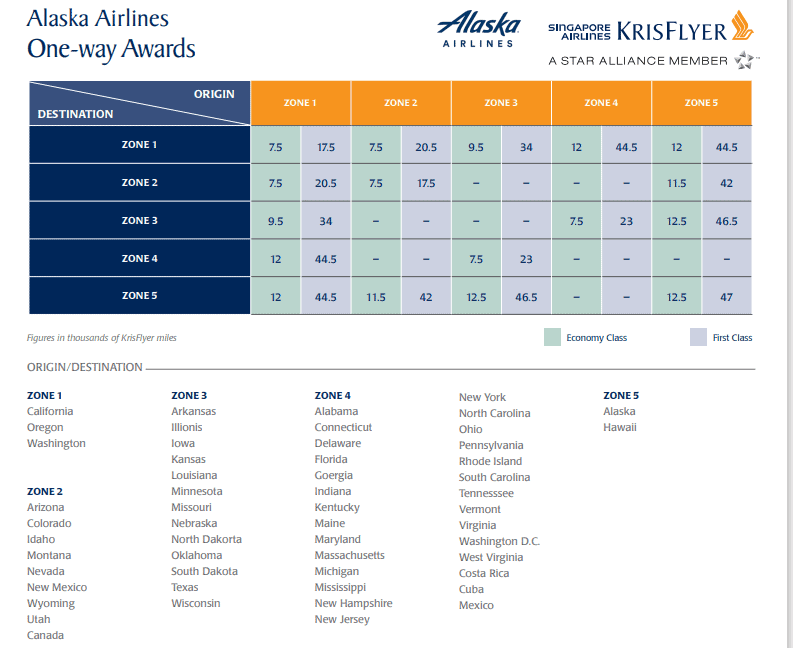 Use Virgin Atlantic Flying Club for Delta Flights
Virgin Atlantic's recent devaluation eliminated a lot of the sweet spots for using Flying Club miles for Delta flights. However, a spot you still want to check is direct flights from the East Coast to Europe (except the United Kingdom).
Europe can be a struggle to get to because of the additional taxes, surcharges and other miscellaneous fees that European airlines and airports charge. Delta passes on fewer of those charges.
Here's a round-trip flight from New York to Paris that you can book with 67,500 Virgin Atlantic miles + $88.

Virgin Atlantic is a little hit-or-miss when it comes to its usefulness, but if you are striking out on European flights using other airlines, keep it in mind.
Final Thoughts
Traveling in economy is a great way to stretch your points and miles pool to escape more of your local weather and see more of the world.
There's plenty of value to extract out of your Membership Rewards points, from quick jaunts across the country to once-in-a-lifetime trips around the world to escaping Midwestern winters.
Knowing which airlines have the most favorable transfer ratios, flight routes and promotions for the trip you want to take is key to using Membership Rewards to book economy flights.
Of course, if you'd rather skip the research, you can always use our award booking service, and 10xTravel will find the most efficient way to use your points to get you where you want to go.
New to the world of points and miles? The Chase Sapphire Preferred® Card is the best card to start with.

With a bonus of 80,000 points after $4,000 spend in the first 3 months, 5x points on travel booked through the Chase Travel Portal and 3x points on restaurants, streaming services, and online groceries (excluding Target, Walmart, and wholesale clubs), this card truly cannot be beat for getting started!
Learn More
Editors Note: Opinions expressed here are author's alone, not those of any bank, credit card issuer, hotel, airline, or other entity. This content has not been reviewed, approved or otherwise endorsed by any of the entities included within the post.